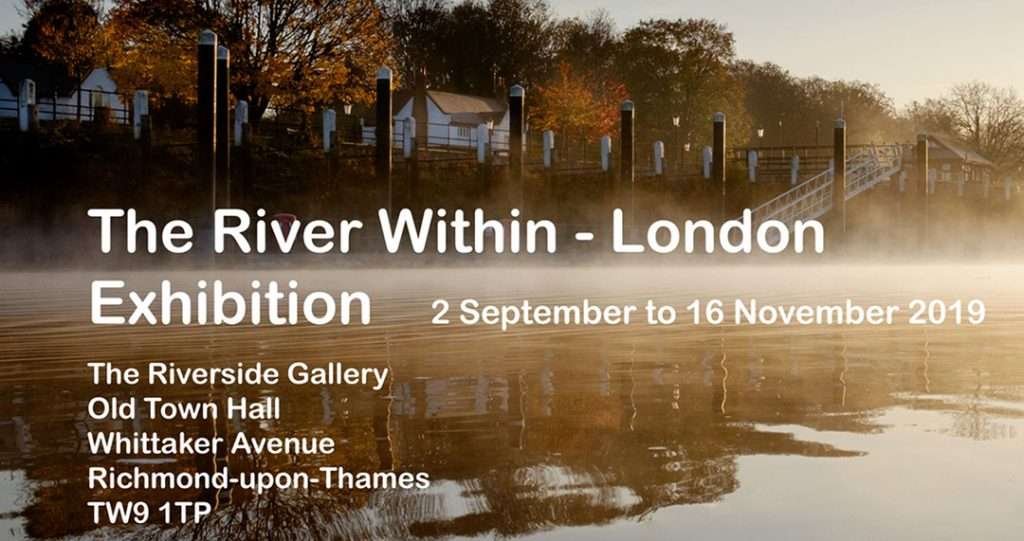 The River Within - London
Exhibition at the Riverside Gallery in Richmond-Upon -Thames
The exhibition ran from the 2nd of September to the 16th of November 2019.
London from a kayak.
Ancient and contemporary London, from boats and buildings to riverbed art and misty sunrises. The familiar Thames is reframed seen from so close to the water. Even if you know the river, you will find something new to surprise you.
As I am used to working in, on and underwater, I take us beneath pontoons, inside tunnels, up tributaries and between houseboats. By sharing my intimate water level view, we see the changing London skyline coming into a new and sometimes startling focus.
Kayaking photography must be planned to work with the ever-changing tides, weird currents and waves created by the wind blowing against the tide and wash from passing boats. Juggling these ever-changing elements delivers constantly renewing opportunities to reveal hidden gems, as we look outwards from the River Within.
The Riverside Gallery
The Old Town Hall
Whittaker Avenue
Richmond-Upon-Thames
TW9 1TP
The private view at the Riverside Gallery in Richmond-Upon-Thames.
Totally Thames is an annual celebration of the River Thames with a creative and diverse programme that includes art installations and exhibitions, photography, dance, music and much more.
"The River Within – London" exhibition was a part of Totally Thames 2019 that ran throughout September 2019.
The following photographs were exhibited at the Riverside Gallery.
Exhibition at the Riverside Gallery 2nd of September to 16th November 2019
The exhibition was in two rooms. The panels are arranged so that room one is seen first, rotating clockwise and then room two, also rotating clockwise.